Lauren Morton, LCSW
Individual Therapy
INDIVIDUAL THERAPY
We all experience challenges and difficulties, and there are times when life seems more difficult to navigate. Those struggling with emotional difficulties, undergoing major life transitions, or experiencing problems in their careers, relationships or family life may find the support and neutral guidance of a therapist remarkably helpful.
In a confidential and supportive atmosphere, I provide a place where individuals can express their thoughts and feelings, learn new and effective coping skills, and attain the personal growth they're striving for. Incorporating practical feedback and understanding, I help my clients effectively address their personal challenges and move forward in a productive and meaningful way.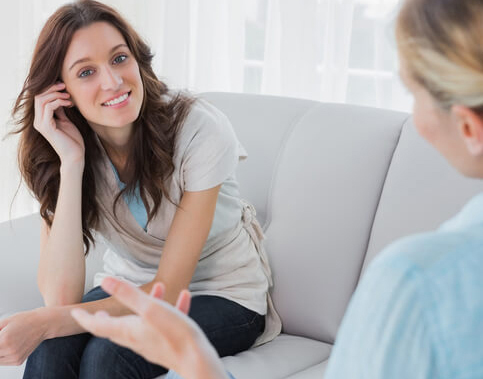 Treatment is based on individual preferences and clinical needs, ranging from short-term therapy to target a specific issue to longer-term therapeutic support to deal with more difficult matters or to enhance personal development. Some of the issues I commonly work with include:
Anger management
Anxiety
Attention Deficit Hyperactivity Disorder (ADHD)
Bipolar Disorder
Body image concerns
Depression
Divorce/separation
Family conflict
Grief/loss
Infertility
Miscarriage support
Parenting support
Postpartum anxiety, depression, and stress
Post Traumatic Stress Disorder (PTSD)/trauma
Self-esteem
Self harming
Stress management
The above list is not exhaustive, so please feel free to contact me to discuss your needs.